Volunteer + Serve
Volunteer All Year with Tamid!
Community Service, Tikkun Olam, and volunteer opportunities help strengthen the lives of those in need as well as those doing community service. Tamid believes in making the world a more humane place through volunteering together. Get involved – email us at connect@tamidwestchester.org
---
Shabbat Mitzvah Project w/ Mott Haven Fridge
---
Refugee Resettlement Project
Tamid Westchester is proud to partner with a interfaith partnership among houses of worship to help resettle an Afghan refugee family here in Westchester. This is a great way for anyone and everyone to volunteer, as there are small one-time ways to help, and ongoing ways to help. Things you can do right now?
---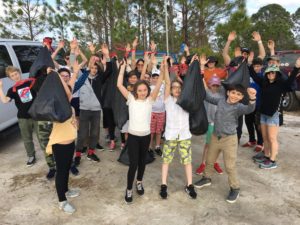 1-2-3 Service Activities
Make weekly community service an expression of your Judaism
Make a sandwich and dinner pack for the homeless every Friday after Shabbat services. Put your prayer into action!
2. Join the Teen Mitzvah Corps every Wednesday night for service learning, direct action, and developing the spirit of service.
3. Attend the Downtown Hunger Action Project for Teens on Saturday night each month. Make dinner and life packs for those living on the streets in our neighborhood.
---
Annual Service Events
All are welcome to join and to serve!
Inter-Religious Coalition Thanksgiving Service: Join together with others who are searching for fellowship and kindness on Thanksgiving with Tamid, and other local communities of every faith for worship and charity collection.
Holiday Collection Drive: Donate warm coats, blankets, and winter clothing, as well as holiday gifts at our November Shabbat Brunch and Collection event.
MLK National Day of Service: Gather with neighbors for mini-projects all over Westchester on MLK Weekend, in partnership with Iona College and other organizations.
President's Day Teen and Family Trip: Travel with Tamid for a 4-day trip to serve places in need. Past trips included Houston, Northern Florida, and Alabama.
Dress for Success Donation – A Purim Collection: Esther was the heroine of the Purim tale in ancient days, but there are "Esther's" in need of courage and support today.