Leadership
Meet Tamid's Leaders
Tamid's innovative spirit has a clergy, staff, and faculty of Jewish professionals who are post-denominational and comfortable in a multi-cultural setting. They share the entrepreneurial goal of building Jewish life for the purpose of continuity, societal advancement, and positive identity formation. We strive to accomplish this through learning, community building, pastoral care, and life-cycle observances (baby naming ceremonies, b'nai mitzvah services, weddings, and funerals). Tamid is also led by its Va'ad, or Leadership Council, made up of deidacted and talented volunteers.
---
Rabbi Scott Weiner, Founding Rabbi, Tamid Westchester
Scott Weiner was ordained as a rabbi by the Hebrew Union College – Jewish Institute of Religion in 2004. He also holds a Masters of Hebrew Letters from HUC-JIR.  Rabbi Scott obtained a Graduate Certificate in Nonprofit Management and Leadership from the Rockefeller College of Public Affairs at SUNY Albany, where he also received his BA in Judaic Studies. Prior to founding Tamid Westchester, Scott was the Senior Rabbi at Temple Israel of New Rochelle for 11 years and the Rabbi of the Hebrew Tabernacle Congregation in Manhattan for 5 years. He is also a former camp director, youth director, and Israel guide. Rabbi Scott is the immediate Past-President of the Inter-religious Coalition of New Rochelle, and serves many civic and social justice organizations. He is a member of the Central Conference of American Rabbis. Scott has been married to Limor for 20 years and they are very proud parents of two daughters, Jordan and Carmel, and Latke the dog!  Reach Scott via email at rabbiscott@tamidwestchester.org

---
Billy Dreskin, Tamid Worship Team
Billy Dreskin has been a rabbi since 1987. He retired in 2021 after spending 26 years with the good folks at Woodlands Community Temple in White Plains, NY. He is an accomplished musician, composer, and songwriter. Billy's been married to Cantor Ellen Dreskin for a very long time, and is most fortunate to have shared with her in parenting three incredible children: Katie, Jonah (z"l), and Aiden. Oh, and Charlie's his dog.
Ellen Dreskin, Tamid Worship Team
Ellen Dreskin is an ordained Cantor, expert teacher, youth educator, touring musician, and a masterful storyteller. She is regularly invited to share her expertise in crafting meaningful worship at communities across the country. Ellen is a talented guitarist and choral conductor. She's been married to Rabbi Billy Dreskin for a very long time, and is most fortunate to have shared with him in parenting their three incredible children.
Judy Goldberg, Bookkeeper
Judy is originally from the Bronx and has over 50 years experience working with small and medium sized businesses in office management, HR, and bookkeeping.  She is an avid Arizona Diamondbacks fan. Judy is also a former synagogue Financial Secretary. You can reach Judy at: connect@tamidwestchester.org.
---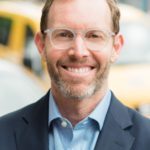 Rabbi Darren Levine, D. Min, Founding Rabbi Tamid NYC
Darren launched the first Tamid in New York City in 2012 and is the author of Positive Judaism: For a Lifetime of Well-being and Positivity. He holds ordination from Hebrew Union College-Jewish Institute of Religion and a Doctorate in Ministry from the Post-Graduate Center for Mental Health. Darren is a devoted father, has three sons, and was a Chaplain Officer in the US Army. He is a member of the Central Conference of American Rabbis and the International Positive Psychology Association. Reach Rabbi Darren directly: dlevine@tamidnyc.org and read his full bio here.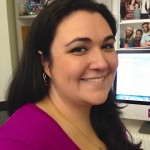 Christina Broussard, RJE, Director of Education, Tamid NYC
Christina is originally from Louisiana and holds a Master's Degree in Jewish Education and Organizational Management. Prior to her appointment as Tamid's first Director of Education, Christina served two of the most innovative and well recognized synagogues on the East Coast. She was the Youth Director at Temple Israel in Boston and served as the Associate Director of the Religious School at Temple B'nai Jeshrun in Short Hills, NJ. She looks forward to hearing from you at school@tamidwestchester.org.
---